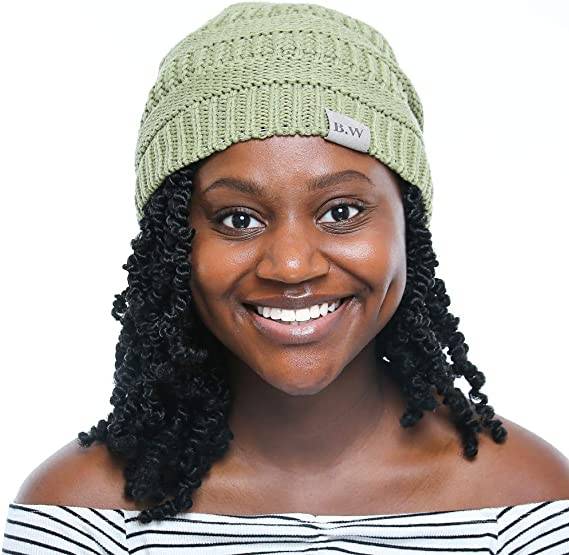 Get Your Beautiful Warmer Hat
Knitted cotton beanie hat to keep warm in winter or autumn. Do not let yourself catch cold.

Our beanie cap is extremely cool, 11 optional colors; The bottom of the hat is designed to be threaded and stretched to suit all sizes.

Our family of four runs and operates Beautifully Warm, designing each product specifically with women and kids with natural hair in mind.
"It's a fabulous hat for protecting your curls. That is indisputable."
Not only do our winter slouchy beanies look great, but they provide enough room so that you can choose to wear your hair down or gathered into the cap.

Whether you wear your hair naturally or just want to protect your hair from damage, our satin lined winter hats are the solution you've been looking for.

Keep your hair looking great without ruining its style or causing damage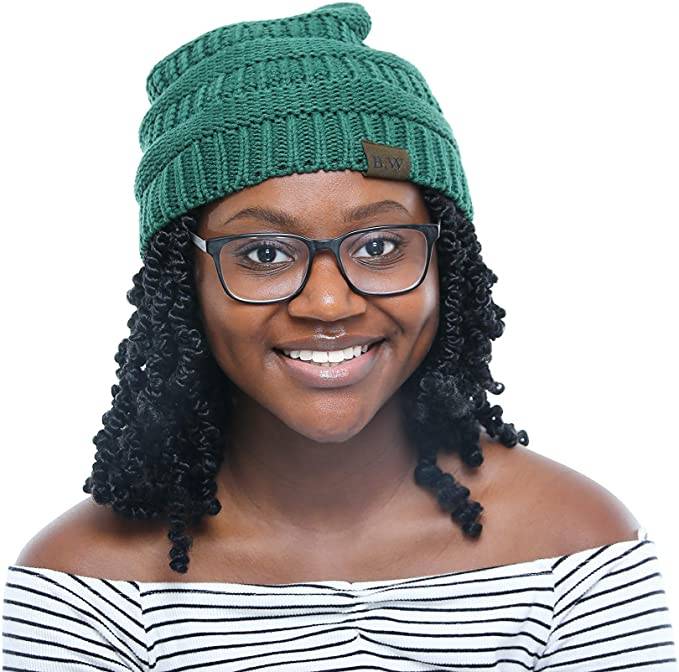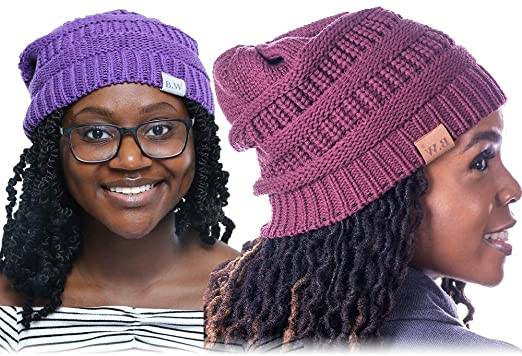 The Perfect Hat for Every Naturalista
All Beautifully Warm products are tailor-made for Natural and Curly Hair Community.

Our hats are made with Our hair, Our texture, Our needs and Our style in mind. Designed for the Black Woman but its use is a benefit to All

Enjoy the simplicity of our satin stitching and the warmth of our soft cotton.
Detachable Pom Pom Beanie
"This hat is so nice. It doesn't leave my kinky curly hair smushed and dry after taking it off. If you're on the fence about getting it... get off and hit the buy button!"
"I purchased this in December and was skeptical but let me tell you. It was the best purchase ever. Talk about saving my natural hair and not messing up my hairstyle."
"This is definitely one of my favorite purchase and I will certainly will be buying another. It's very comfortable and is a perfect fix for when I don't really feel like putting a lot of work into my hair. "