Culture Cap - Velvet Black
Customer Reviews
Write a Review
Ask a Question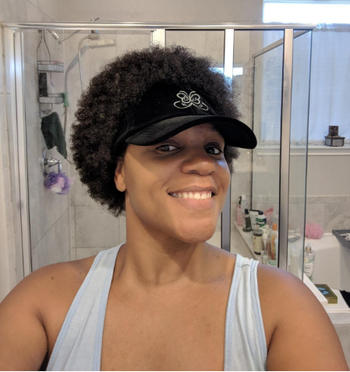 09/06/2019
Perfect for a fro!
Love this hat! I was looking for visors to wear in Thailand in December so I can shield the sun without having to braid my hair. Plus I like wearing my fro and puff so this works perfectly having the satin lining to protect my hair. I wish white was an option. I also hope more would be made in regular hat material instead of velvet, but that's not a necessity. I like it either way.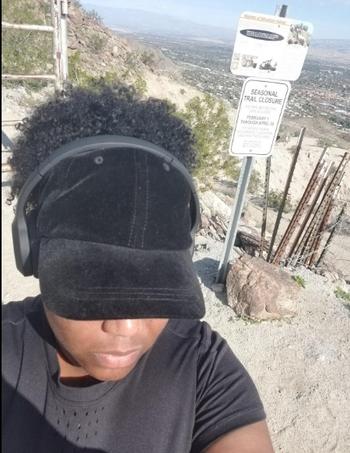 09/06/2019
Pretty Decent
I love these hats. My only complaint is that I wish I could fasten and unfasten the back rather than having to pull it over my puff after I've already gotten my puff exactly like I want it.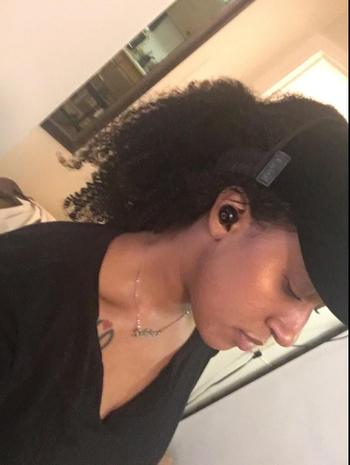 09/06/2019
Finally can do a high ponytail!
I can put my hair in a high ponytail, bun, pretty much any style with this hat. Only downfall is that it is velvet and not a more moisture wicking material. I go to the gym daily so that would have been perfect! Overall I am generally happy with my purchase and hope they look into creating that option for consumers.
03/08/2021
Not what expected
Arrived on time. But I didn't like the velvet and didn't fit me as I expected.
Jackie J.

United States
11/04/2019
Love them! Perfect for my curls
I purchased this cap in 3 different colors. They are extremely well made, perfectly sized, and work amazingly to give me a stylish accessory without compromising my curls. I love them! I purchased this black velvet one, the camp one, and the denim one. All 3 materials are in for this Fall. They are so stylish and comfortable. I hope the pink one or more colors are in Stock in the future, because I will be purchasing them as well! I would give these 5 stars
Crystal A.

United States
This hat is so nice. It doesn't leave my kinky curly hair smushed and dry after taking it off. If you're on the fence about getting it... get off and hit the buy button!

Shonda
I have a thing for sunglasses, like I do indeed collect these and I have a real big range of it at home. Luckily, stores like this one let me indulge in this hobby furthermore!

MR.Jay
Love the size and color! I have long 3b/c hair this hat fits perfectly and I have room to cover all of my hair if I choose to. I'm very pleased with my purchase! More colors please!

Ms.Rose